Apple's 2018 series of iPhones, the iPhone XS, iPhone XS Max and iPhone XR, are the pinnacle of Apple's smartphone design, even though they could soon be overtaken by the new iPhone 11 series at the end of 2019.
The main phone in the series, the iPhone XS, is a small upgrade to 2017's iPhone X, but the iPhone XR, which is the most 'affordable' phone in the line, the iPhone XR, is more similar to the iPhone 8, but with some of the design highlights of the iPhone X.
In many ways, the iPhone XR looks a lot like the iPhone XS, but if you dive deep into both you'll find there are loads of differences beyond the price tag.
To help you work out the difference, and decide if either phone is for you, we've run through some of the key design, price, and feature differences between the two phones.
Looking at picking up the iPhone XR, iPhone XS, or any other of Apple's iPhones? Amazon Prime Day is coming up, so you might find a saving with any of the many deals.
iPhone XR vs iPhone XS price
The iPhone XS price starts at $999 / £999 / AU$1,579, and that'll get you 64GB of internal memory, but that price ramps up to $1,149 / £1,149 / AU$1,879 for a bigger 256GB device and the even higher $1,349 / £1,349 / AU$2,199 for a whopping 512GB.
The iPhone XR on the other hand is a much more affordable device with a starting price of $749 / £749 / AU$1,229 if you want 64GB memory. From there, it's $799 / £799 / AU$1,229 for 128GB and $899 / £899 / AU$1,479 for 256GB storage – those prices aren't wrong, so in Australia it's actually the same price for the lowest two iPhone XR handsets.
You can pick up the iPhones for cheaper if you look – alternatively you can use our handy guides of the best iPhone XS deals and best iPhone XR deals to save you time and money.
iPhone XR vs iPhone XS design
Apple has completely ditched the old iPhone design last seen on the iPhone 8, with even the 'entry-level' iPhone XR sporting a near bezel-free look with a notch and no home button.
The iPhone XS sports that look too, with both phones having a glass back and a metal frame – though the iPhone XS has a stainless-steel frame, while the iPhone XR has an aluminum one.
The iPhone XS is also more water-resistant, as it's IP68 rated, meaning it can survive depths of 2 meters in water for up to 30 minutes, while the iPhone XR can only be submerged up to 1 meter deep.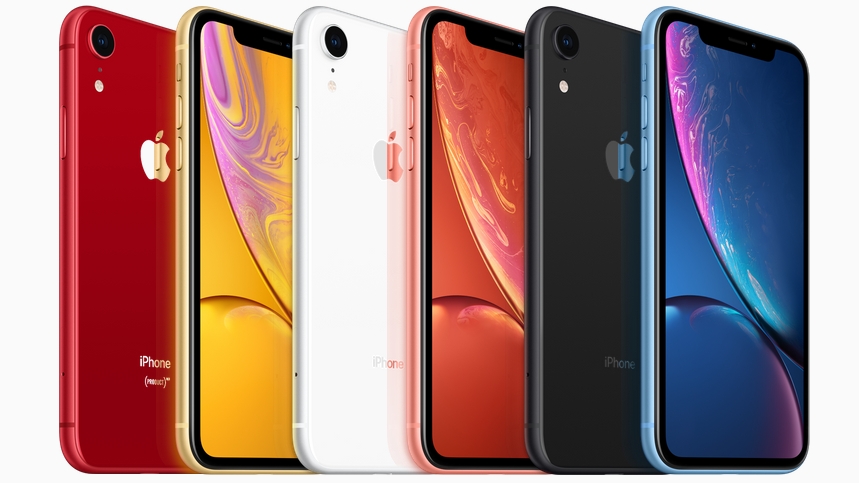 Other than that, the main design difference is their dimensions and weight, as the iPhone XS comes in at 143.6 x 70.9 x 7.7mm and 177g, while the iPhone XR is 150.9 x 75.7 x 8.3mm and 194g. So the XR is larger and heavier, but then it has a bigger screen, which we'll get to below.
The iPhone XR is also available in a wider range of colors, specifically space red, yellow, white, coral, black and blue, while the iPhone XS comes in just space grey, silver and gold.
So the iPhone XS looks a bit more professional and clean, whereas the iPhone XR, with its range of colors and bigger body, looks a little more babyish – that's not an insult though, and we're fans of the vibrant design of the latter phone.
iPhone XR vs iPhone XS display
The iPhone XS has a 5.8-inch OLED screen with a resolution of 1125 x 2436 and a pixel density of 458 pixels per inch, while the iPhone XR has a 6.1-inch LCD display with a resolution of 828 x 1792 and a pixel density of 326 pixels per inch.
So the iPhone XR has a larger but less sharp screen and its use of LCD means the colors and contrast probably won't be as strong – though Apple has been delivering great LCD screens for years, so it still looks fairly good.
One noteworthy effect of the different screen tech is in how the different phones show the color black – while OLED turns off pixels, creating a 'true black' look, LCD shows all colors to give the appearance of black – this is brighter and uses more power to do, which will be even more noticeable when iOS 13 brings Dark Mode.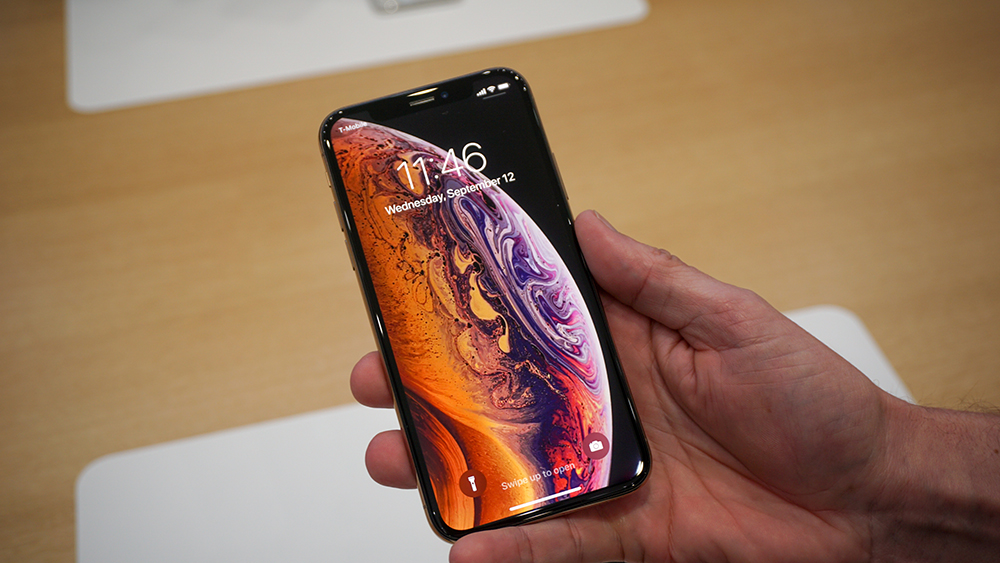 iPhone XR vs iPhone XS OS and power
Both the iPhone XS and iPhone XR use Apple's new A12 Bionic chipset, so there isn't much difference in terms of power and both are among the most powerful phones around. The XS has more RAM, at 4GB as opposed to the iPhone XR with 3GB RAM, but that's not a huge difference.
Both phones also run iOS 12 of course, so there's even less difference when it comes to the software. However iOS 13 is on the horizon, bringing new features like Dark Mode, improved Apple Maps and swipe-to-type functions, and Apple has confirmed both the iPhone XS and iPhone XR will support iOS 13.
iPhone XR vs iPhone XS camera and battery
This is one of the main differences between the two phones, as while the iPhone XS has a 12MP dual-lens rear camera (with both a telephoto and wide-angle lens), the iPhone XR has just a 12MP single-lens camera.
It does at least have optical image stabilization (as does the iPhone XS), but it lacks things like optical zoom, due to having just one lens.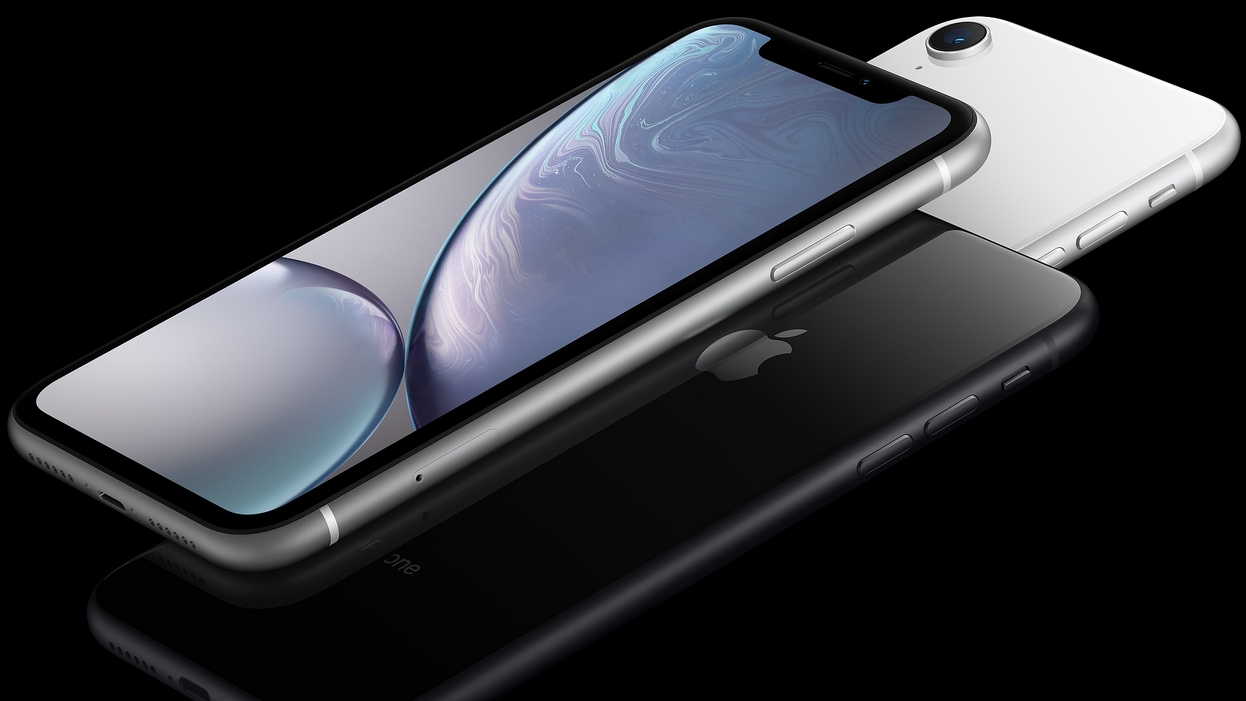 However both phones have a TrueDepth front-facing camera, allowing for Face ID and Portrait Mode (which can blur the background of shots using the snapper's depth-sensing skills).
Apple never reveals the size of its phone batteries, but people have opened them up and found a 2658mAh power pack in the iPhone XS, whereas the iPhone XR battery is 2942mAh, which is noticeably bigger. However there isn't exactly a huge difference in battery life between the handsets, and you can expect both to last for a full day of use.
Takeaway
There are fewer differences between the iPhone XS and the iPhone XR than there were between the iPhone X and the iPhone 8, but the XR is still clearly the lower end handset, despite having a bigger screen.
Its photographic skills are unlikely to be as good and nor is its screen quality. But then it's also cheaper, so if you want a big-screen iPhone and can't stretch to the iPhone XS Max, or you're just on a budget, it could be the better buy.
But if you want Apple's real flagship then the iPhone XS (or the XS Max) is the only choice.